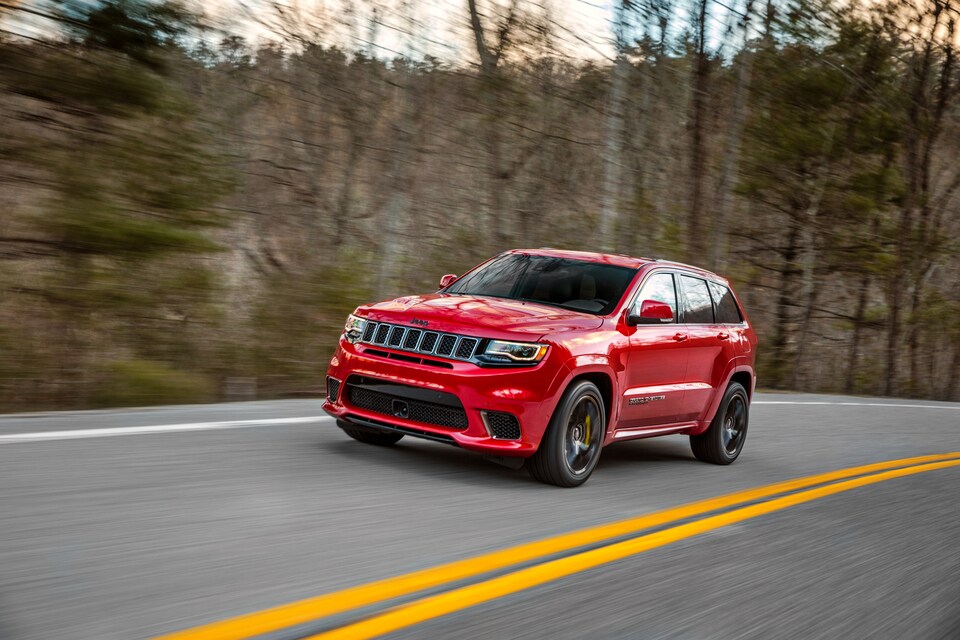 It's inevitable. When a Jeep brand vehicle drives by, whether it's the aggressive Jeep Grand Cherokee, shown above, the iconic Jeep Wrangler, or any of the other stunning Jeep brand SUVs, everyone turns their heads to catch a glimpse at the beauty that a Jeep brand vehicle holds. That's because Jeep brand vehicles are legendary and we, here at Milford Chrysler Sales, have plenty of them to go around.
Are you looking for a new SUV that can take off the beaten paths? Do you want an SUV that is saturated with style and a fun look-at-me attitude? Are you interested in having plenty of space for up to five passengers and enjoying every minute of your drive around Newton NJ? Then you'll want to take a closer look at what our new Jeep brand inventory has to offer.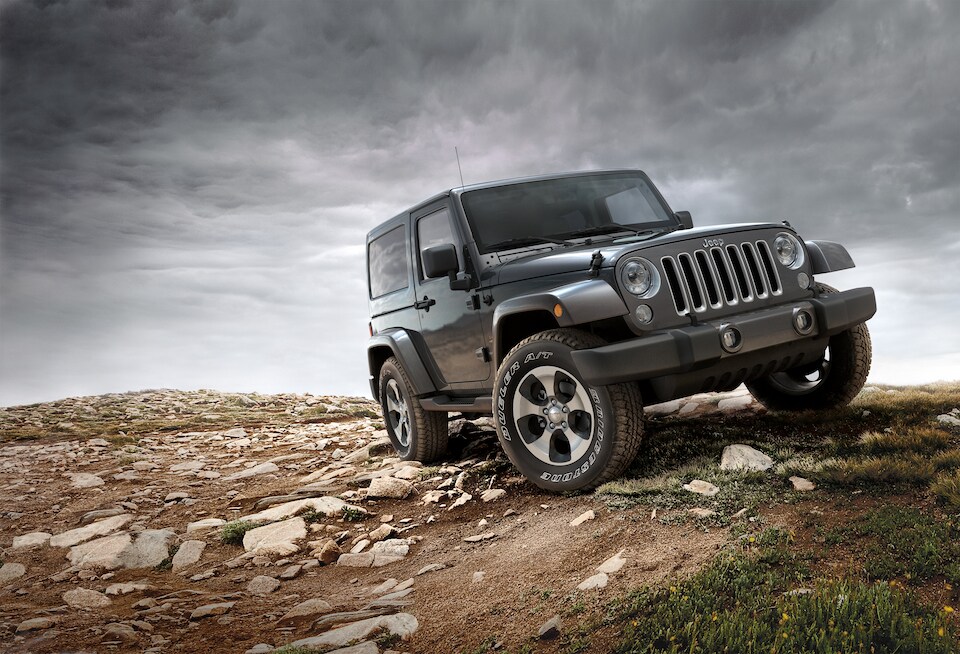 ​
Jeep Wrangler - Doors off, roof off, and windshield down; you could be cruising through Newtown with adventure in your heart and an open-air policy.
Jeep Grand Cherokee - Big, bold, and beautiful; the Jeep Grand Cherokee offers more space for the ones you love and added cargo room for things you need.
Jeep Cherokee - Sleek, compact, and off-roading capable; the Jeep Cherokee is the smaller version of the Jeep Grand Cherokee, but still offers the supreme power, space, and infotainment that Newton drivers crave.
Jeep Compass - Stylish, sophisticated, and ready-to-go; the Jeep Compass is brilliant to look at, with its available two-toned roof, and comes with a wide array of off-roading performance features.
Jeep Renegade - Affordable, unique, and full of life; the Jeep Renegade will make you stand out and is guaranteed to leave a lasting impression, especially with its x-marks-the-spot taillights and one-of-a-kind color options.
Which 2018 Jeep Brand Vehicle Near Newton NJ Will You Choose?
We encourage you to take a closer look at our new Jeep brand models and then stop by our Milford Chrysler Sales dealership to take it for a test drive. One fair warning, though: once you're behind the wheel, you'll want to bring it back home.