Out of all the drivers on the roads of Newton and Warwick, none are quite as demanding as drivers in the truck market. Often saddled with bigger needs, they demand more from the vehicles they drive.
The Ram truck lineup aims to deliver the standard of "more" they deserve.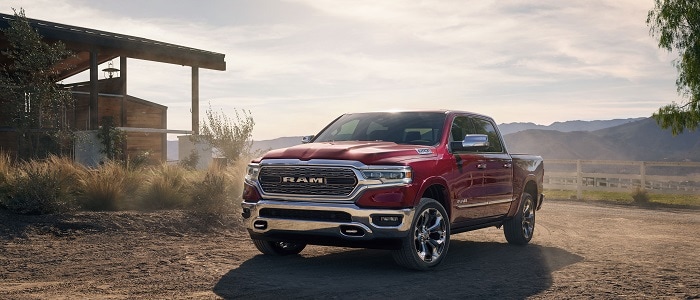 What to Expect from the New Trucks at Milford Chrysler Sales
Offering everything under-the-hood muscle to family interiors and more, the new Ram lineup is built to deliver modern trucks that take advantage of the latest advances, while offering innovations of their own.
The 2019 Ram 1500 is the perfect example. Shedding some serious pounds with a new lightweight chassis, it remains sturdy and rugged while also delivering an improved level of performance and efficiency. Its feature-rich interior and robust selection of comfortable cabin configurations have also helped it earn accolades for its family-friendly design.
Drivers looking for more, meanwhile, will find plenty to love in powerful pickup trucks like the two-ton Ram 2500 and three-ton Ram 3500. Even with its base 5.7-liter V8, the Ram 2500 can deliver more than 380 horsepower with 400 pounds-feet of torque. That's nothing to shrug about.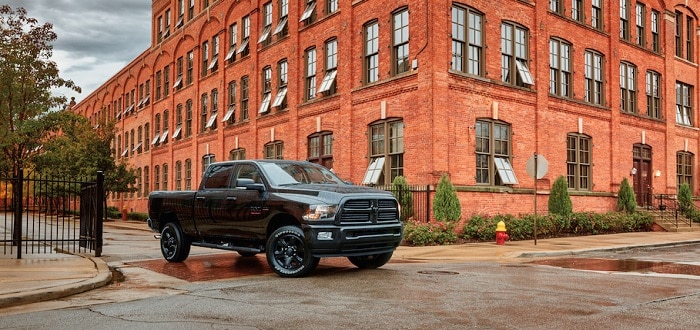 Come and Explore Our New Ram Options Today
If a new Ram truck sounds like the sort of vehicle your life requires, drop us a line at our dealership in Milford. We serve customers in Branchville and Montague Township, and we'd love the chance to show you everything our new vehicle inventory can offer.