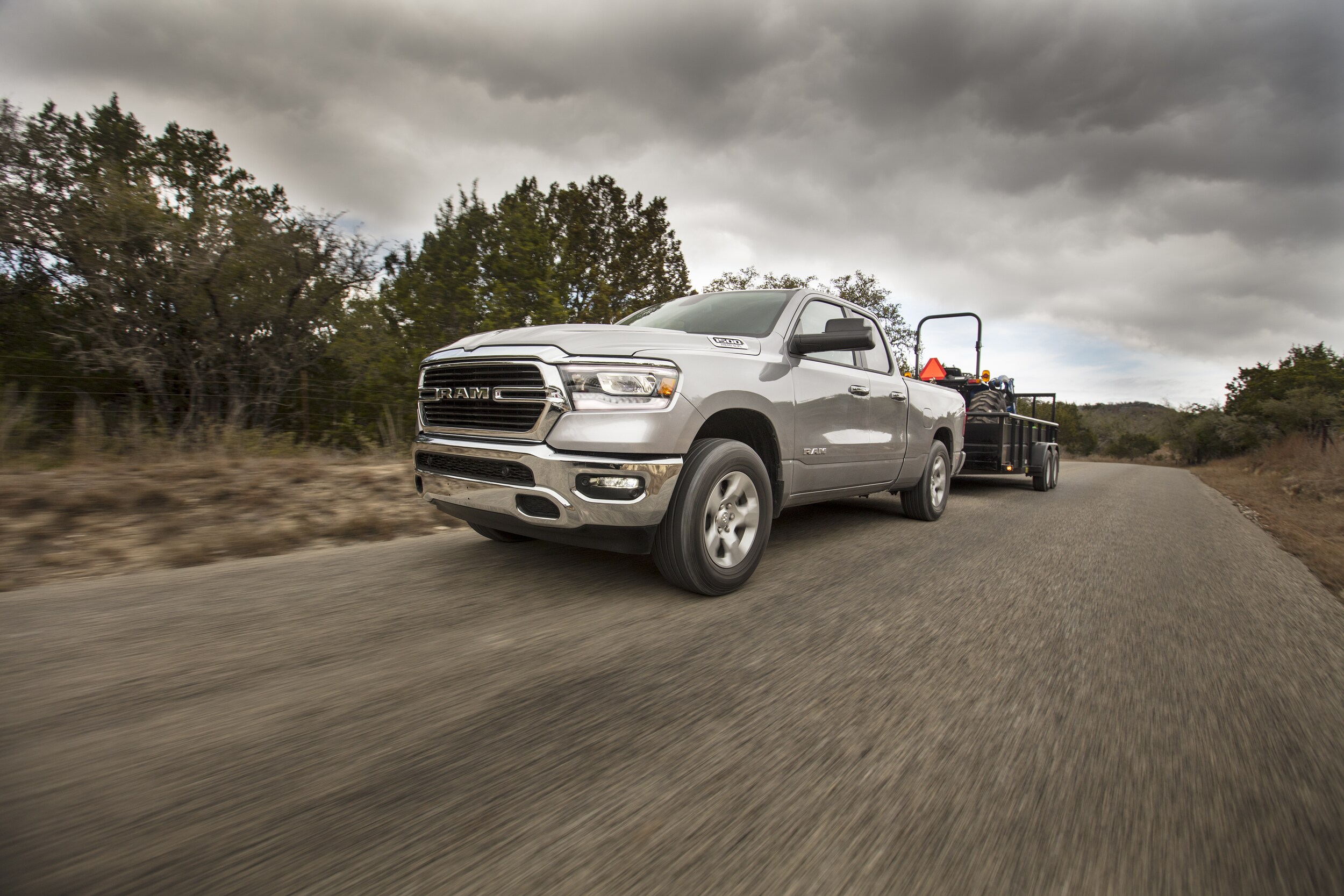 ​If you are in the market for a new truck, look no further than Milford Chrysler Sales in Milford PA. Our new Ram trucks inventory is bigger, bolder and more advanced than ever before. You'll love their strength and capability, allowing you to work hard and play harder. We know that the needs of truck drivers from Newton to Warwick vary, which is why the versatility of the Ram truck lineup is perfect for you. You'll be able to find a model size and trim level that is perfect for your lifestyle and driving needs. To learn more continue reading.
Cab Styles
For the new 2019 Ram 1500, you'll be able to choose from three Cab options: regular cab, quad cab, and crew cab. So, what's the difference? And which is best for you? Let's explore.
Regular Cab
The regular cab features seating for up to three and a total passenger interior volume of 62.5 cubic feet. This is the smallest of the cab but can be configured with a box size of either six-feet, four-inches or an eight-inch box.
Quad Cab
The quad cab features seating for up to six and has a total passenger interior volume of 116.6 cubic feet as well as added head and leg room. This cab size can only be matched with one box size, a six-feet, four-inch box. This cab size is also available on more trims.
Crew Cab
The crew cab option also has seating for up to six passengers but features even more overall volume, coming to 125.3 cubic feet of passenger interior volume. This cab size also comes with two box sizes including a five-foot, seven-inch box, and the six-feet, four-inch size available on all three cab sizes.
If you are looking for the most space the crew cab is your best options while the other two options work great for individuals and traveling families. Come see for yourself all they have to offer. We are right around the corner from Branchville NJ.